7 tags
7 tags
7 tags
6 tags
6 tags
Watch
AFTER SUICIDE is a documentary about my friend, an environmentalist and animal rights activist, who committed suicide.  It's 14min long and on the somber side so please save for a rainy day. And if you like it please let me know. It's not easy in this day and age of viral style videos to make something like this. Written and Directed by Shawn Bannon 14 minutes 2013
3 tags
5 tags
Watch
I just got my 16mm film The Boy with the Big Head back from Canada and I wanted to share it's new 2k transfer. There are some vegan references in it, keep your ears peeled.
10 tags
SXSW Film Festival 2012
The Vegan Yacht.  They jacked up the prices during SXSW last year and minimized the menu but so worth it. Frito Burrito. Vegan Frito Pie. We biked everywhere.  Our favorite way to get around Austin.  The bus is pretty good too. Hillside Farmacy was on our daily ride and they had vegan soups and a few other options.  I hope this year they have a lot more vegan food.  I did just glance out their...
7 tags
5 tags
Watch
My film CREEPER that premiered at AFI FEST is now on-line.  It's on the darker side. Watch at your own risk. Written and Directed by Shawn Bannon Cast: Jennifer Yarbrough and Kyle Bannon Music by Jonathan Snipes
4 tags
2 tags
4 tags
Redwoods & Saturn Cafe
Anything wrong with going to the same place for breakfast and dinner?  Oh how I love the vegan milkshakes from Saturn Cafe and the location in Berkeley is right next door to Cinnaholic :) I have such fond memories of the Santa Cruz Saturn Cafe which I've been hitting up since the 90's.  And on top of awesome vegan food I love going to the Redwoods and the Golden Gate Bridge.
4 tags
CINNAHOLIC
A cinnamon roll covered in Cookie Dough.  This place is so awesome.  Cinnaholic is an ALL VEGAN cinnamon roll shop in Berkeley, CA.  
8 tags
VEGAN MOVIE MAFIA: Vegan Filmmaker Series:... →
David Lowery is an award winning filmmaker from Texas. His work has been shown at festivals around the world, including Sundance, SXSW, AFI FEST, Slamdance and Thessaloniki, among others. He is an alumni of the Berlinale Talent Campus, and in 2010 was named an Independent Icon by IFC Films. His latest film, AIN'T THEM BODIES SAINTS stars Casey Affleck, Rooney Mara, Ben Foster, Nate Parker, Keith...
4 tags
2 tags
1 tag
1 tag
4 tags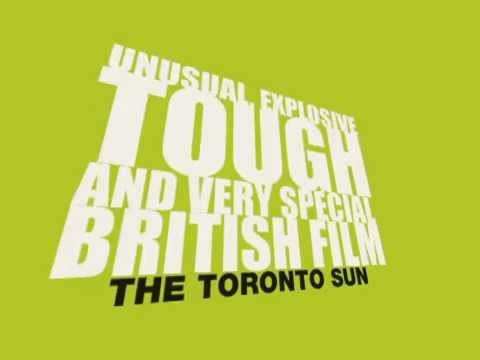 4 tags
3 tags
4 tags
2 tags
Vegan Pumpkin Pie
5 tags
5 tags
5 tags
5 tags
VEGAN MOVIE MAFIA: Vegan Movie Mafia Manifesto →
veganmoviemafia: Vegan Movie Mafia Manifesto What we are: A safe haven for vegans, indie film fans and filmmakers. An online community for vegan filmmakers, where we can share experiences, tips, and who can cater to your set. A beacon of light when you are at film festivals all over the world and need to know where you can eat. An oracle that will guide you to movie theaters offering the...
5 tags
Watch
Zeiss Super 16mm lens tests shot on the Red Epic at 2.5k Here is two minutes from the two hours of lens tests I've done recently.  The prime lenses are the same lenses used to shoot Moonrise Kingdom. Super 16 Lens Tested: Zeiss 9.5mm T1.3, Zeiss 12mm T1.3, Zeiss 11-110mm T2.2 Camera Spec: Red Epic shot at 2.5k at 500 asa finished in 2k then converted to HD for Vimeo. Starring: Totoro and...
2 tags
3 tags
3 tags
Watch
A few days ago I was invited to record the departure of Sea Shepherd's SSS Brigitte Bardot from Marina del Rey.  This was far beyond a cool experience.  Here is the video I made. 
5 tags
2 tags
5 tags
Watch
Please check the anti-viloence PSA I made starring James Cromwell.  If you've been watching American Horror Story you'll know why James Cromwell wanted to make this video.  Contains ZERO GRAPHIC FOOTAGE.   for more info 
6 tags
Happy Halloween!
Weetzie-Cat loves Halloween. It's Halloween, our favorite time of the YEAR!  Hooray.  We've already been celebrating for most of the month.  We spent a few hours last night looking at Halloween decorations. I like when places go out of their way and decorate vegan baked goods.  This is cool. This huge vegan Ghost Cake was delicious. Vegan doughnuts and a lot more at the Whole Foods...
1 tag
5 tags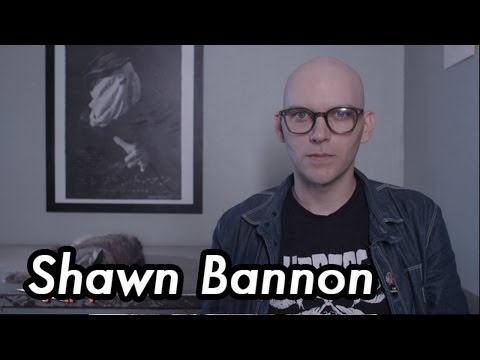 7 tags
4 tags